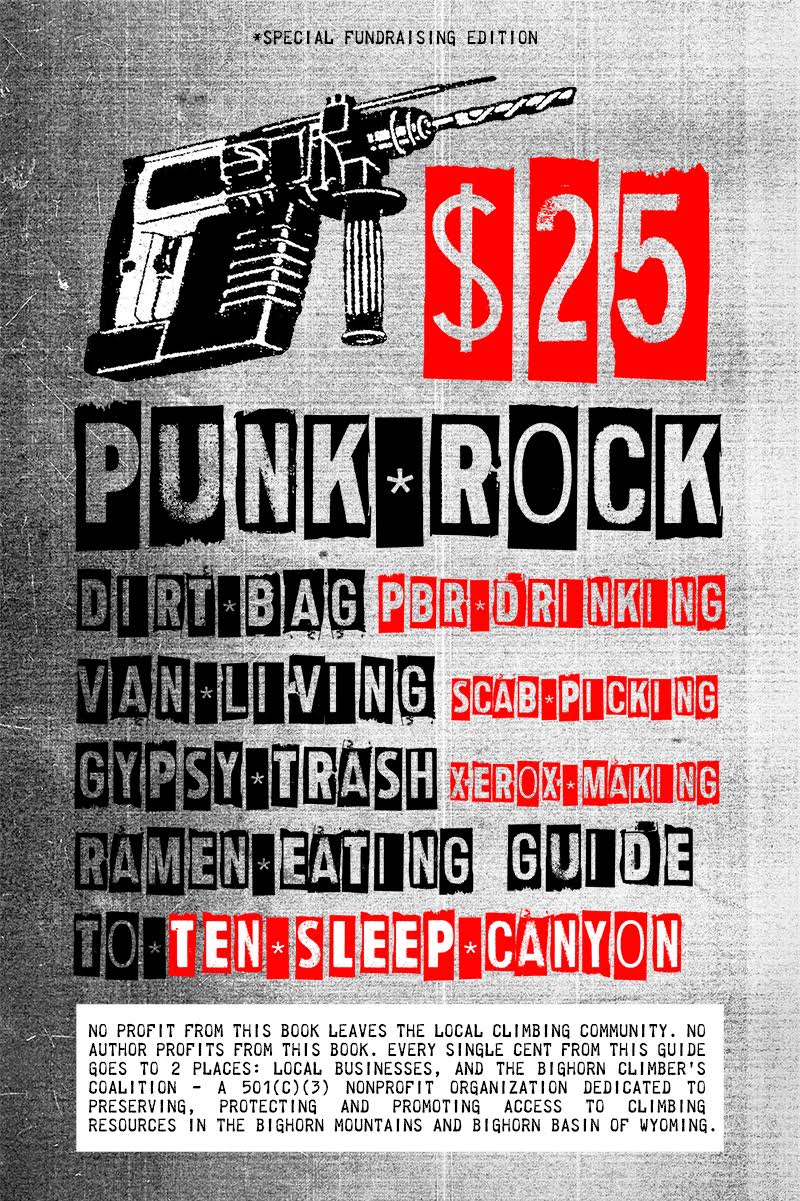 What started with a double sided Xerox almost 20 years ago, when Aaron Huey started the first Ten Sleep guide, comes full circle in the 2016 Xerox-Style Punk Rock Guide to Ten Sleep. 290 pages of bound (mostly) black and white glory. All the same great beta and routes, with some corrections (and some new falsifications!) will be available in Ten Sleep for only $25 for all the van dwellers living down by the river out there. Complete with dozens of vintage punk rock fliers!
Aaron has donated all his work for this BCC fundraiser guide and has given up any connection to author profits so that the BCC can use the profits to continue its work maintaining the routes, trails and relationships that make Ten Sleep Canyon loved by climbers from around the world.
THIS GUIDEBOOK WILL NOT BE SOLD IN STORES OUTSIDE TEN SLEEP!
We are doing that to make a statement, and making sure that absolutely no profit from the sale of this book leaves the local climbing community. It is time to support local businesses above all others. With no author profits and no sales outside the local businesses we believe this might be a first in the climbing guide world. Since all author profits go to the BCC for maintaining the canyon and its relationships we will be making the guide available online through a BCC store in the coming weeks.
So support your local climbing area and businesses and buy this dirt-cheap-punk-rock guide this summer!
(Book will be available in almost every Ten Sleep business and online by June 15th.)